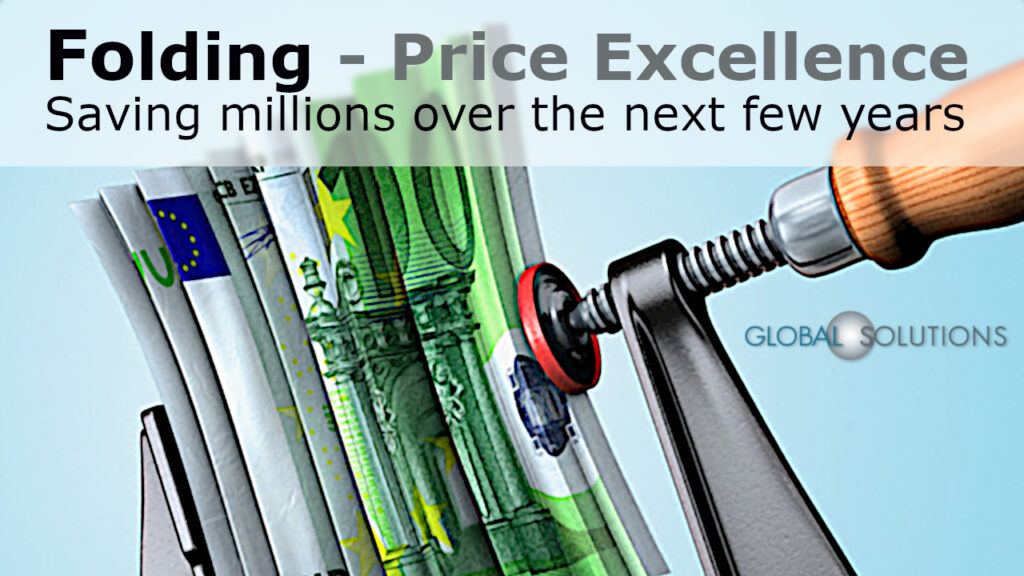 Over the years, non-performing conditions grow and widen the gap between gross and net-net prices.
Less and less of the price increases end up in the net-net price or one has to start with astronomical price increases.
The high conditions develop a leverage effect that leaves hardly any room for investments in real sales drivers.
For many decades, the international branded goods industry has practised a regular cleaning up of calculations and calls this "folding".
The list prices are lowered, conditions are waived that contained little value-added anyway, and the end result is the same net sales as before.
A company with only 100 million gross sales and 50% conditions of gross sales saves 3 million in the next 5 years only with folding, which directly improves the contribution margin.
The new calculations are usually associated with a reorientation in the conditions, which once again reward counter-performance and refinance themselves through profitable growth
We have been practising this process for more than 20 years, have built specific tools for calculative support and have accumulated a lot of experience that we are happy to use in the service of our clients.
If you would like to learn more, please contact us. On behalf of our international teams, I am available for initial contact:
Peter Mißner, p.missner@global-solutions-europe.com, +49 69 505 064 120